Contact
Regina Riel Metis Council
If you are submitting memberships by mail, please send to:
#308 - 1901 Victoria Avenue
Regina, Sk
S4P 3R4

email us:
RRMC # 34 President president@rielmetiscouncil.ca
or Membership membership@rielmetiscouncil.ca

RRMC is on Facebook.
Links
www.mn-s.ca/index.php?id=affiliates
www.saskaboriginalresources.ca
www.cangenealogy.com/metis.html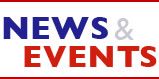 Governance
RRMC # 34 strives for transparent and accountable governance. We meet these goals through strict adherence to our terms of reference, our ethical policy and our by-laws. Click here to see our by-laws. Click here to see the last AGM minutes. Click here to see the President's Message.
Volunteer Opportunities
Do you have a special talent or skill? The RRMC # 34 is always looking for volunteers for upcoming events. If you are willing to help out contact us by emailing the president at: president@rielmetiscouncil.ca
We look forward to working with you.
In the News
Supreme Court ruling: article

A tribute to Harry Daniels, who fought for Metis unclisiong: article